We all know how we have the most prized possessions in our homes. We keep our homes very close to heart because we have so many memories attached to the things in them. Like the painting your mother made. Or your favorite glass centerpiece vase. Or the 50-inch TV you bought after a lot of savings. And the list goes on and on. The point is everybody has things they love and cherish within their homes.
Moreover, you have multiple confidential and important materials, documents, and assets in offices. They all need to be kept safe at all costs. Now imagine having to move your home or office from one location. We understand how exhausting and anxious it can get to safe-keep all your belongings. So, hiring a licensed moving company is vital.
Professional packers and movers care for your belongings and handle them with precision and gentleness. With this, they ensure that all your belongings arrive at your new location exactly how they were before the move. But for this to happen, you must also take some good measures.
8 Things You Must Consider When Hiring A Moving Company
You must clear out any unclear terms and conditions on your end. In addition, you must also consider the different qualities of the different available movers around you. Here is a list of 8 things you must consider when hiring a moving company in Dubai for smooth and carefree relocation.
1. Evaluate Your Needs And Requirements
Every home and office has different needs and requirements during relocation. Some primary factors that affect these needs include the types of move (local or international), size of your unity, and distance. In addition, there are two types of moving services available – partial moving services and full-service relocation packages. 
In partial moving services, you may only want the movers to relocate the stuff you packed. The moving company handles the packing, transporting, unloading, and unpacking of your possessions in the full-service moving package. So, you will figure out your needs and requirements for relocation in the first step.
2. See If The Moving Company Is Registered Or Licensed
The next step is to see if the moving company you are considering hiring is licensed or registered. It is important because many fraud-based businesses are also out there, and you must stay away from them. 
In addition, the best packers and movers will use the right equipment for your relocation. One example is of using the right packing material for the right thing. Moreover, they keep your valuables safe and move them with utmost care. In this way, you can enjoy a safe and sound move.
3. Consider The Experience Of The Company And Verify Its Reputation
Another important factor to consider is the experience of the moving company. If it has a long track record, it shows that they know how to properly handle the move and all types of people's belongings. In addition, it also shows that they can take excellent care of your belongings. You may also inquire about their experience related to specific locations, like the top floor of a tall building.
It would be best to verify the reputation of the movers you are considering hiring because some companies have great branding but must deliver what they promise. So, looking for genuine customer reviews is important to see the company's trustworthy reputation. You can do this through customer reviews, testimonials, and Google reviews. For an accurate evaluation, it would help to focus on reviews on multiple platforms, like websites, social media platforms, and search engines. This practice will help you find a renowned moving company.
4. Ask For Referrals And Review Them
If a moving company has a good experience, they will also have plenty of referrals. So, you can ask them for referrals. Then, you can contact some of the referred people on the list. In this way, you can communicate with the past customers of the relocation company and get insightful information. 
It will help you in building an authentic perspective about the company. You will also better understand how the company handles and satisfies its customers. Diving deep into referrals may also give you a genuine understanding of the quality of the company's services. Thus, this information can help you choose the best packers and movers in Dubai.
5. Check The Company's Terms And Conditions Thoroughly 
The next thing to consider is the terms and conditions of the shifting company. It is common to have a list of terms and conditions for honest companies that have been in the market for a while.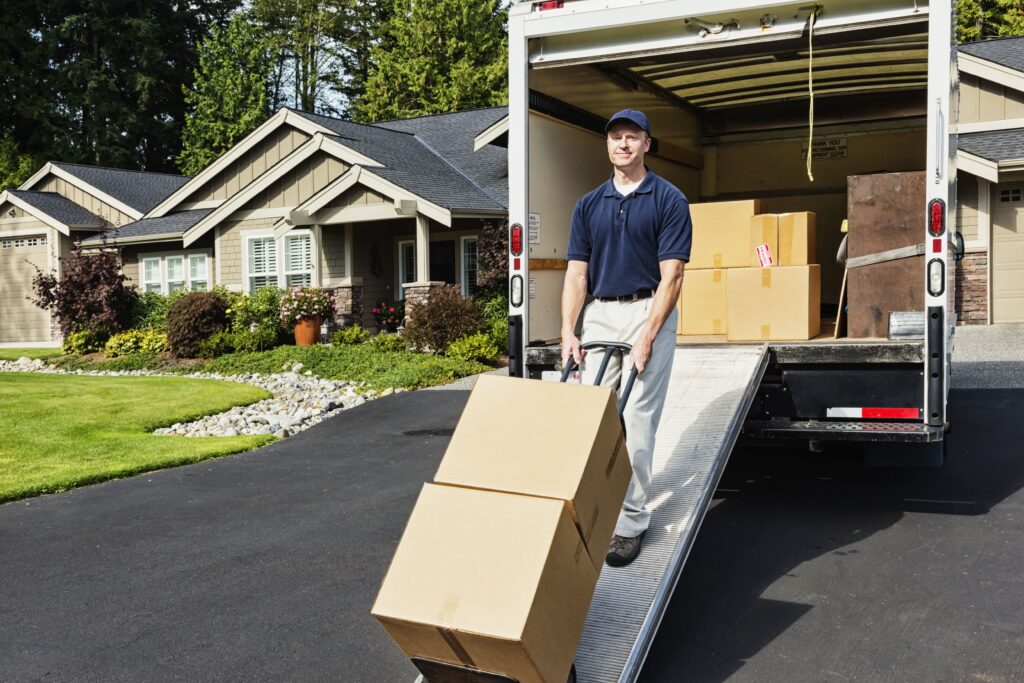 So, you must go through those terms and conditions properly. It will keep you safe from any unwanted surprises in the future, like any extra charges or hidden costs. With its help, you can choose a transparent moving company that deeply cares for you and help you move comfortably.
6. Mutually Decide The Delivery Date, Time, And Action To Be Taken Upon Delay
We all know relocation is a matter of dates and timings. Everybody follows a schedule within which they must vacate their previous lodging and move to their new one. So, it is vital to communicate these dates and times with your moving company. Then, the moving plan can create accordingly.
Some companies may come up with excuses and delay your move. So, another significant factor to consider is the actions that will occur if a delay occurs. It will help you in preventing delays in the relocation. You may also decide on some penalties that the moving company will pay you if they cause a delay in their services. In this way, you can safeguard your interests properly.
7. See If The Company Offers Any Facility Of Packing And Storage
You may also look for additional services from a moving company. Many movers in Dubai offer the facility of packing, loading, unloading, and unpacking your belongings. This way, you can continue your routine business and relocate smoothly.
Moreover, some movers in Dubai also provide storage facilities to their customers, like Infinity Services. You can store your belongings with your moving company until you need them again upon relocation. They will drop off your stuff in prime condition at that time, and you can start using it again.
8. Evaluate The Price Terms And Structure
Pricing terms are another vital consideration when choosing a moving company. Some companies expect a full payment, but some accept an advance before packing and the move. They get their full payment once their services are completed. So, asking the company what payment terms they work on is essential.
In addition, each company has its way of charging its customers. You must look for quality local or international moving services at cost-effective prices. Some common price structures revolve around the distance between your old and new unit, the size of your unit, and more.
Infinity Services | The Best Local And International Moving Company In Dubai
Infinity Services is a licensed moving company in Dubai that offers quality local and international moving services. In addition, we also offer safe and sound storage facilities for your cherished possessions. 
You can contact us if you want to transition from your plaid place to the new one successfully. Our expert packers and movers make a highly personalized moving plan and implement it for a smooth relocation. We offer our services 24/7, so you can schedule our movers to come at your convenience.