Bed Bugs Pest Control Dubai
If you are in need of bed bugs pest control Dubai, Infinity Services is the perfect place for you!
Firstly, we need to understand what are bed bugs. Bed bugs are pests that feed on the blood of warm-blooded living things. They fully mature in 35 days and can live up to 12 months. This fact makes humans their best prey. Their name came into being because they hide and live in places like beds, mattresses, and sofas.
Why Do I Need Bed Bug Pest Control?
Bed bugs feast on the blood of warm-blooded organisms that are humans and some of their pets. They take about only five minutes to feed. Then they go back to their hiding space. A female bed bug lays approximately 5 eggs per day. This means that if they are not eliminated, they will keep on multiplying speedily.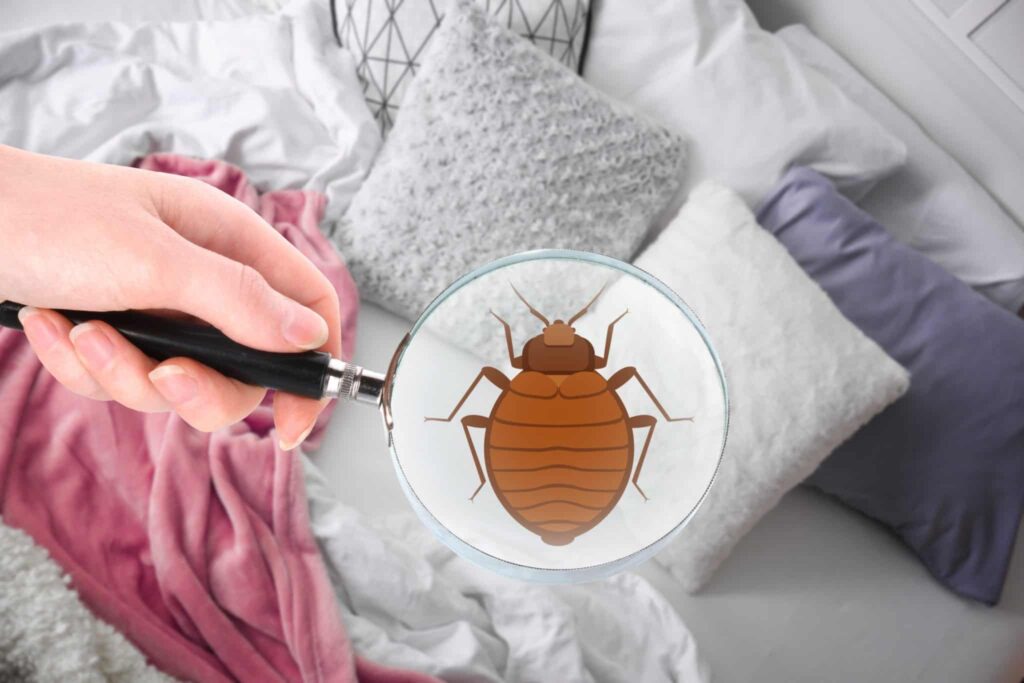 Bed bugs mostly feed one hour before sunrise. They are nocturnal – meaning they are active during nighttime. This makes it difficult for you to catch them on your own. This is why you need bed bugs pest control.
Signs That Show You Need Bed Bugs Pest Control
There are many signs of bed bug infestation. But they can only be seen if you focus on them. You may observe dark stains on your mattress, sofa, or surrounding areas. An unpleasant sweet smell will also be present. You may also find live insects or shed insect skin in the surrounding area.
Focusing on these signs is important because bed bug bites appear after approximately 9 days. Some common places where bed bugs may be present include wall junctions, loose panels, loose wallpapers, bedside tables, headboards of bed, and seams of your mattress.
Our Service Of Bed Bug Pest Control Dubai
Infinity Services offers the best bed bugs pest control in Dubai at affordable prices with on-time delivery. We have an in-house trained pest control team that is proficient in controlling and eliminating bed bugs. We use green products for our services that are 100% by the laws. We use proper methods to get rid of bed bug pests without causing any extra damage to your premises.
Steps Of Our Bed Bug Pest Control
Our bed bug pest control process involves two major steps. They are:
1: Inspection
The first one is inspection. We inspect your premises for current or potential bed bug infestation through and through. Then we make a strategy pan with which the bed bugs will be completely wiped out.
2: Elimination
The second step is the elimination of bed bugs. Insecticides are applied to cracks, bed frames, headboards, and other infested areas. We do not apply insecticides to bedding and mattress because it is risky for people. We use stiff brushing, vacuuming, and cleaning for them. We also employ sealing, caulking, and plugging for all kinds of gaps and cracks because this prevents future infestation.
Book Our Pest Control For Bed Bugs Now!
If you search for the best bed bugs pest control, then Infinity Services comes on the top for a reason. Infinity Services is the best pest control company in UAE. We offer our top-quality services on time at very affordable price rates. We have highly skilled and experienced professionals on board with us.So without waiting, book our services now, You can either schedule our services online or you can use our 24-hour emergency phone number and get your booking done.
Quality Assurance
We ensure quality through customer satisfaction, trust, and feedback. We also ensure the quality of work which is the reflection of our logo: 'Your happiness, our pride". We also highly consider our customer's feedback and work on improvement and solutions through that.
Professional Excellence
We ensure professional excellence through our experienced workers who are well-trained through in-house training for high proficiency. Our trained personnel are honest and trustworthy, and they always strive to do their best.