Window Cleaning Services Dubai
Infinity Services provides the best services of window cleaning Dubai for all kinds of windows!
Windows in any place; whether it be your house, apartment, building or office, serve many functions. They make the four-walled space less lonely by enabling you to see outside and enjoy the view. They add beauty to your house by adding aesthetics to the exterior as well as the interior part of the house. But most importantly they enable natural light and air to come into the house – which is only possible if the windows are clean and working properly. This makes window cleaning services very important.
Our Service Of Windows Cleaning Dubai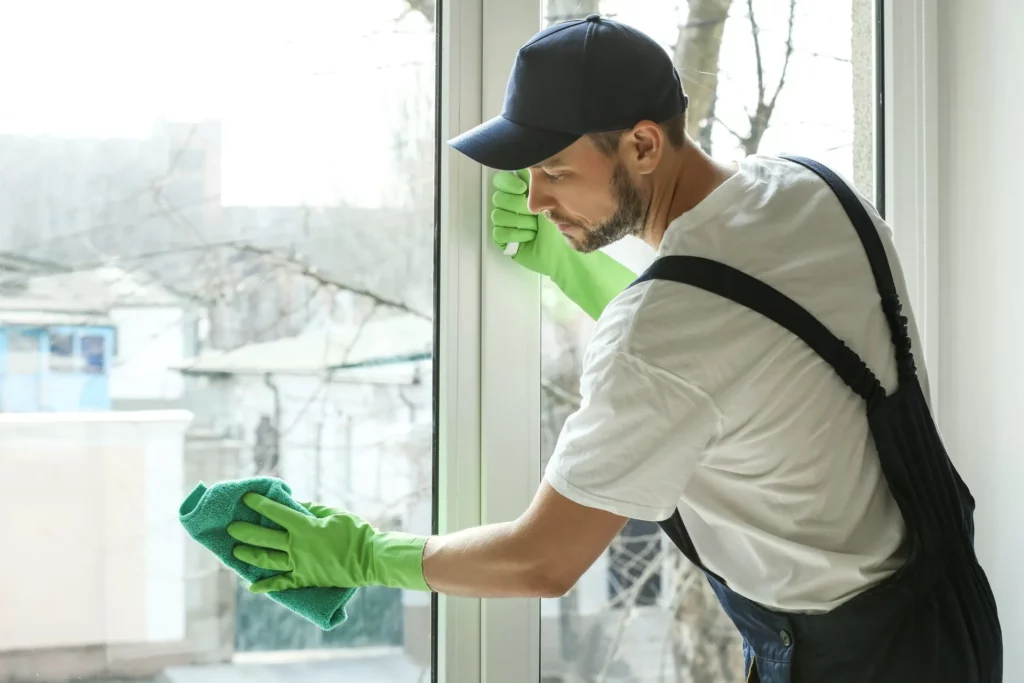 Infinity Services has a solution to all of your window problems. Our local window cleaning services are a must-have for a healthy and beautiful home. Why healthy? Because you will be able to let fresh air into your living space if your windows are functioning properly. Clean windows will also let natural light pass through their panes. These two things are essential to the health of not only you and your loved ones but also your house. The incoming sunlight kills many germs in your house that are invisible to the naked human eye.
We provide the best commercial and residential window cleaning services at a very fast pace and at very affordable prices so that you do not have to worry about your budget while getting window cleaning services.
We remove dust and dirt from all your glass windows. If your residential or commercial space is in a tall building, fret not because Infinity Services will get this job done for you.  We provide a daily, monthly, and weekly cleaning schedule for your windows according to your preference and needs. We make use of only eco-friendly chemicals for diary and stain removal from the glass windows.
In Search Of Skilled Workers?
Our technicians who give window cleaning services are trained and experienced to clean all kinds of windows. Some of the types of windows in which our trained personnel is proficient include single pane, double pane, French pane, skylights, glass panels, storm windows, and others. Our expert cleaners carry all the necessary equipment required to clean the windows. Our team of experts can be at your service at any hour of the day; according to your convenience.
Book The Service Of Our Window Cleaners Dubai Now!
Infinity Services is one of the best glass cleaning companies in Dubai that can help you in keeping your windows clean and the aesthetic of the exterior of your house ,apartment, office and restaurant (etc.) beautiful and sparkling. Our proficient cleaning team members are just a booking away so, before wasting any further time we encourage you to start with your booking; wither online or through our 24-hour emergency number!
Quality Assurance
We ensure quality through customer satisfaction, trust, and feedback. We also ensure the quality of work which is the reflection of our logo: 'Your happiness, our pride". We also highly take into account our customer's feedback and work on improvement and solutions through that.
Professional Excellence
We ensure professional excellence through our experienced workers who are well-trained through in-house training for high proficiency. Our trained personnel are honest and trustworthy, and they always strive to do their best.