Maintenance Services In Dubai
An all-rounder set of commercial and home maintenance services in Dubai that has got you covered in every aspect!
If you are in search of high-quality commercial or maintenance services in Dubai, then Infinity Services is the perfect match for you!
Infinity Services is a home maintenance company in Dubai that gives top-quality maintenance services that have a very wide range of variety. We offer highly affordable and flexible services that you can get at any time as we are operational 24/7. We deeply value each and every customer and we perform every maintenance task with care and accuracy so that you can relax and rest assured.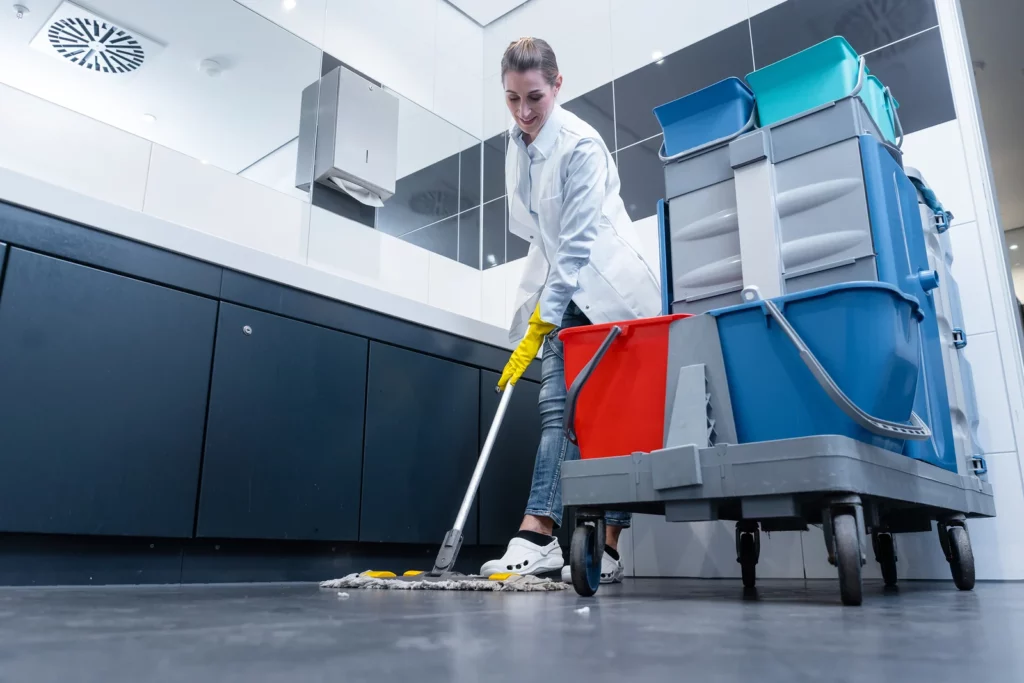 Whether you are looking for a home service in Dubai or a building maintenance company in UAE, Infinity Services will come forth as the best available choice as we provide highly customized maintenance services at the time of your preference at very cheap rates!
Our complete range of residential, retail, and commercial maintenance services are listed below and you can simply select the maintenance service you need from them and book our services!
Plumbing Services
If you are having issues with your water pipelines, we can help you solve them! Our home maintenance and cleaning service in Dubai has the maintenance solutions for every plumbing problem – whether it be frozen pipes, damaged water lines, drain clogs, cracked outside faucets, water heater repair, or sump pump installations, the plumbing services Dubai of Infinity services will get your things working effectively again!
Landscaping Services
The landscaping services of Infinity Services include the plantation of trees, flowers, d=shrubs, gardens, or lawns. Our skilled experts are also capable of designing landscape plans, constructing walkways, and retaining different structures like walls, decks, fences, and ponds. Our handyman services in Abu Dhabi, are the best because they not only work on organization but also design and improvement of your landscape.
Carpentry Services
Our maintenance company in Abu Dhabi has a huge variety of carpentry services in Dubai that include commercial carpentry, residential carpentry, industrial carpentry, new construction, installation, and repairment of all wood structures like doors, hardware, windows, and frames, kitchen and bathroom remodeling, home improvement tasks, as well as finished carpentry services. Our finished carpentry services include intricate woodworking, base molding, crown molding, and cabinetry.
AC Maintenance Services
If your air conditioner is not working properly, you can get our AC service in Dubai. The various AC repair and maintenance services we provide include the repairment/maintenance of the home heating systems, maintenance of the air conditioner systems, maintenance of central air conditioning, AC installation, air duct cleaning, and emergency air conditioning service.
Electrical Services
Infinity Services is a maintenance and cleaning company in Abu Dhabi that specializes in not only repair and maintenance-related electrical services in Dubai but also installation services. If you want to install new electrical outlets or repair old ones, we can perform the right task at the right time!
Handyman Services
The handyman services in Dubai of Infinity Services are an all-in-one solution for your maintenance and repair problems. Our skilled workers will provide you with time efficient as well as cost-efficient solutions so that you can relax with your problems being solved by us!
Painting Services
Our painting services in Dubai are highly personalized and tailored to your needs. Our team of painters will come to your residential or commercial destination timely and work efficiently to complete your painting task within your prescribed timeline and your budget. Our building maintenance company in Dubai also provides free wall painting consultations.
Infinity Services is the best home maintenance company in Dubai and you can easily book our services with our 60-second online booking process or y calling our 24-hour emergency number. After that, you do not have to do anything as our trained and skilled workers will take care of everything that needs to be done.
Quality Assurance
We ensure quality through customer satisfaction, trust, and feedback. We also ensure the quality of work that reflects our logo: 'Your happiness, our pride". We also highly take into account our customer's feedback and work on improvement and solutions through that.
Professional Excellence
We ensure professional excellence through our experienced, well-trained workers through in-house training for high proficiency. Our trained personnel are honest and trustworthy and always strive to do their best.