Painting Services In Dubai
If you want unique and smooth painting services in Dubai, Infinity Services will do the job for you efficiently!
Whether you want to paint your house, office, apartment complex, or any other space, Infinity Services is the best fit for your needs. Because we provide professional emulsion services in Dubai.
We believe in spreading colors of happiness through our painting services in Dubai Marina. Whether you are painting your whole building or just one room, our well-equipped painters will perform a satisfactory job for you.
Our Painting Service Includes: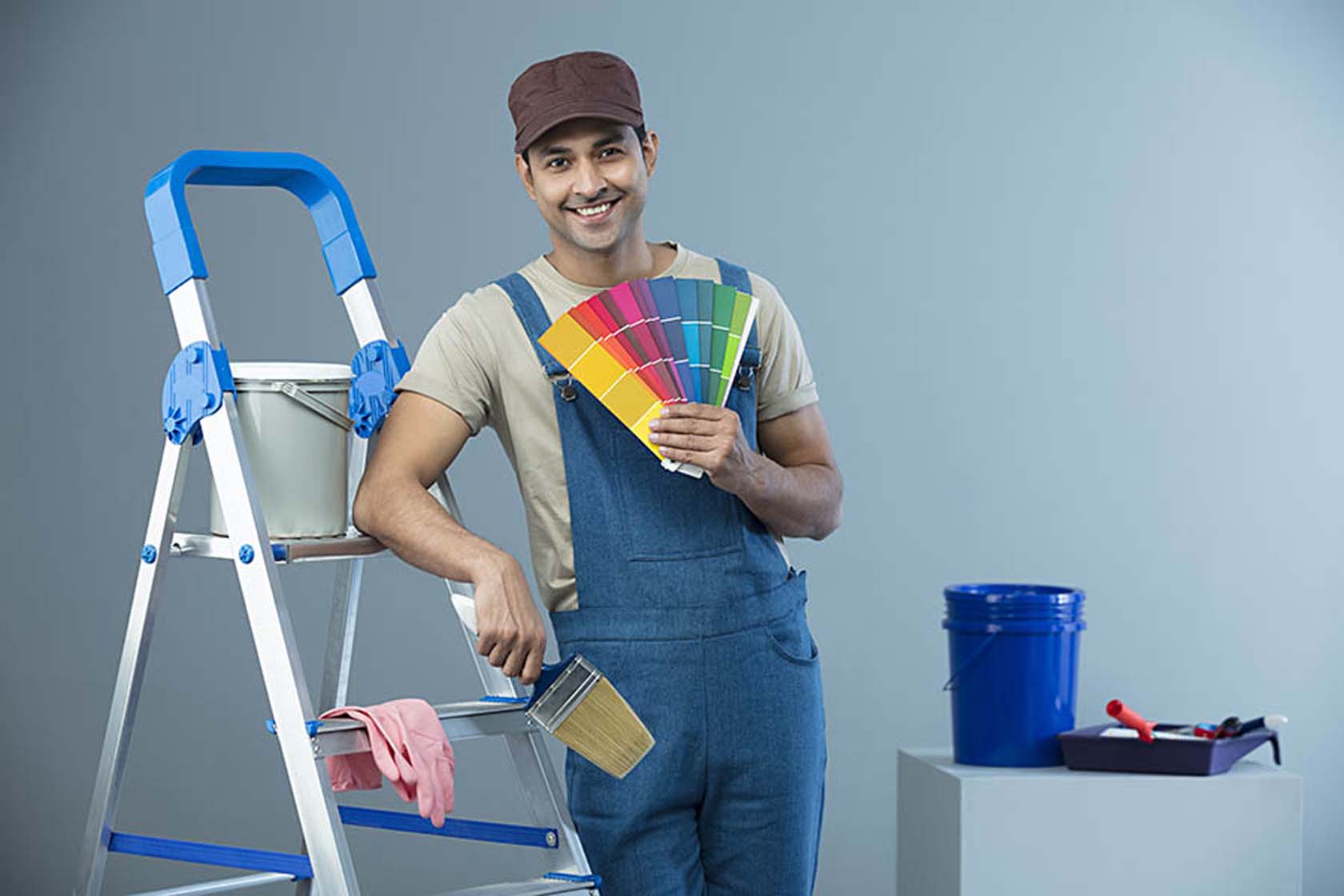 Our residential and home painting services include interior as well as exterior painting. The exterior paint of your house or building is very important because it not only affects the temperature of the walls but it also has to bear the wear and tear caused by weather. We keep all this in mind and provide high-quality painting services to you.
Painting the interior of your house/ building yourself can be a time-consuming and exhausting task. You can relax and leave this job to us easily. In addition to these services, Infinity Services also provides villa painting, office painting, residential painting, and wall decorating services in Dubai.
Why Choose Our Painting Company In Dubai?
You should choose Infinity Services because it provides the best painting services in Dubai. There are many advantages of our painting services. We provide a free-of-cost wall painting consultancy. We provide recommendations from painting experts as well.
If you need a quick fix, our quick services will prove to be fruitful for you. We have a highly skilled painting staff. They are not only trained in-house but also experienced. We at Infinity services always pay attention to detail so that you can rest assured of the best results. Our services are highly affordable and tailored to your needs.
Our Team of Painters In Dubai
The team of painters at Infinity Services is punctual, regular, and hardworking. We produce timely quality results for you. Our team of painters has a lot of experience in different kinds of painting services.
If you are in search of cost-effective, speedy, and efficient painting services, our professional painters are exactly what you need. So get in contact with us right now!
Book Now!
Whether you are looking for apartment painting services or villa painting services in Dubai, we have got your back! Our professional painters will perform unrivaled painting services at your choice's time, date, and location.
You can book our painting services in Abu Dhabi through our simple 60-second online booking process. Or you can rhea out to us through our 24-hour emergency phone number. So, don't wait anymore. Book our whitewash services now. If you want unique and smooth painting services in Dubai. Get affordable painting here!
Quality Assurance
We ensure quality through customer satisfaction, trust, and feedback. We also ensure the quality of work which is the reflection of our logo: 'Your happiness, our pride". We also highly take into account our customer's feedback and work on improvement and solutions through that.
Professional Excellence
We ensure professional excellence through our experienced, well-trained workers through in-house training for high proficiency. Our trained personnel are honest and trustworthy and always strive to do their best.