Infinity Services provides high-quality excellent carpentry services in Dubai 24/7 for your convenience!
Whether you are building your new home or refurnishing your old one, you need carpenters to get so many jobs done around your house. Not only in your house but also in commercial spaces like offices, event complexes, and others. Infinity Services is a Dubai carpenter company that provides customized carpentry services 24/7 so that you can lead a convenient and comfortable life.
Our Service Of Carpentry Dubai
If you are in search of a carpenter service Dubai, your search is over because Infinity Services caters to all your carpentry and remodeling needs. Our team of skilled and well-experienced carpenters and handymen is capable of providing residential carpentry services, commercial carpentry services, industrial carpentry services, new installation tasks, and repair and maintenance tasks. This includes wooden doors, custom doors, decorative hardware, wooden windows,  and wooden frames.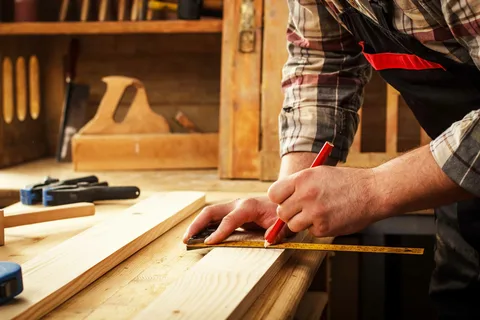 Additional Carpentry Services Dubai
Our service of carpentry Abu Dhabi also includes remodeling, home improvement, and finished carpentry services. The finished carpentry services include intricate woodworking, base molding, crown molding, cabinetry, and other works.
Our additional services of carpentry also consist of the addition of shelves or drawers to existing cabinets and cupboards. Our expert carpenters can also move, assemble, and repair your furniture as well as installation, repair, or replacement of doors.
Reasons To Choose Our Carpentry Company In Dubai
If you are looking for carpentry near me, Infinity Services is the best match for you. This is because we focus on three main aspects. We have strong principles and in-house trained professionals that are honest and trustworthy.
We also guarantee high quality so that the beauty and the comfortable atmosphere of your residential or commercial space remain intact. Our price range for all services is reasonable. Thus, you can enjoy neat and authentic work at highly affordable prices.
Book Our Carpenter Dubai Now!
If you need a carpenter in Dubai or a carpenter in Abu Dhabi, Infinity Services will do the right job for you at the right time and place is a very affordable price!
You just need to book our carpentry services through our online 60-second process or you can can call our 24-hour emergency number to schedule and get our carpentry services now!
Quality Assurance
We ensure quality through customer satisfaction, trust, and feedback. We also ensure the quality of work which is the reflection of our logo: 'Your happiness, our pride". We also highly take into account our customer's feedback and work on improvement and solutions through that.
Professional Excellence
We ensure professional excellence through our experienced workers who are well-trained through in-house training for high proficiency. Our trained personnel are honest and trustworthy, and they always strive to do their best.