Pigeons & Birds Control Services
If birds and pigeons have infested your building, then the birds control service of Infinity Services will do the job for you!
Are birds around your home or office becoming a hassle for you? Are you being distracted by them? Or are they making your place unsanitary for you? Then you need to remove the birds from your environment so that you can enjoy clean and hygienic surroundings. You can either do this on your own or you can get our service of bird and pigeon control Dubai.
Signs That You Need Bird Control Service
There are many signs that tell you that you need bird removal services. The 4 main signs that show your need for bird control also ruin the healthy environment of your place. They are as follows: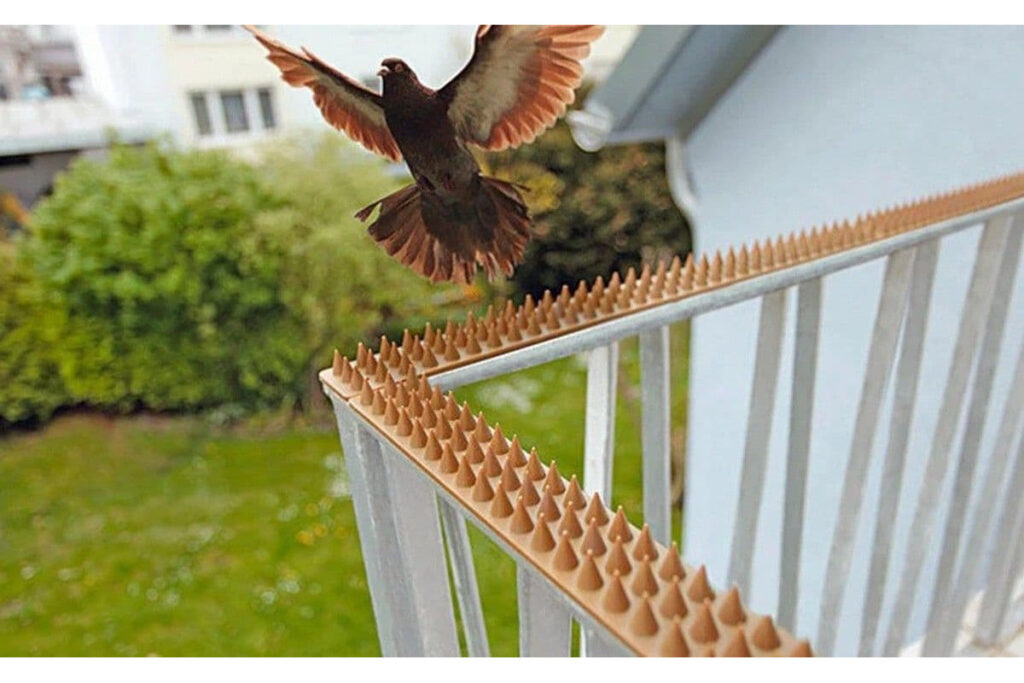 Droppings:
Bird droppings are not only unpleasant to the sight but also corrosive to the building. If the bird droppings are not cleaned immediately, they get stuck on the surface and start destroying the material and sealing tiles. So, if you see regular droppings in your area then you need bird control services.
Insects:
Birds attract all kinds of insects. These insects include cockroaches, fleas, bugs, and sometimes even rodents. So if you notice an increase in the activity of insects around your place, there is a high chance you might have birds infested around it.
Odor:
When birds are nesting in your area, they bring grains there as well. The leftover grains and birds create an intense unpleasant smell that can put off not only you but also your visitors as well. So, if you smell strong weird smells around your house, you should check for birds nesting on your premises.
Population:
If only one or two birds are present on your property, it is not a problem. But if more birds are there and they do not leave your property at all, then it is a case of bird infestation and you need birds control services
Our Bird Control Services
We not only make all the birds go away but we also make sure that they do not come back. We have a skilled and experienced team for pest control that will inspect your property first and make a proper plan to evacuate the birds without harming them at all.
Birds Spikes for Pigeon Control
We use bird spikes and bird netting to prevent them from coming back. These spikes and netting do not harm the birds at any cost. They are made just to keep all the pigeons and birds out of your arena. The use of polycarbonate bird spikes Dubai ensures very low reestablishment costs.
All our services are highly affordable. We provide timely bird control services so that you can keep your property clean and hygienic. We provide flexible time schedules so that you can get our services at the time of your own convenience.
Book Our Service Of Bird Control Now!
Infinity Services provides the best bird control services Dubai. Because we not only focus on removing the birds from your premises but also on making sure that they do not return.
You can easily book our services from our flawless online booking system which only takes 60 seconds of your time. Or you can call our emergency phone number which is available 24/7 for further information or bookings. So with any further ado, get in contact with Infinity Services now!
Quality Assurance
We ensure quality through customer satisfaction, trust, and feedback. We also ensure the quality of work which is the reflection of our logo: 'Your happiness, our pride". We also highly consider our customer's feedback and work on improvement and solutions through that.
Professional Excellence
We ensure professional excellence through our experienced workers who are well-trained through in-house training for high proficiency. Our trained personnel are honest and trustworthy, and they always strive to do their best.