Ant Pest Control In Dubai
If you are frustrated with insects and ants always roaming around your property, our ant pest control service will help you get rid of them!
Ants are a type of insect that do not carry diseases with them. This means that they do not spread illnesses to you, the people around you, or your pets. But they still are a nuisance. Why? Because they keep moving around your property in search of food and when they make pathways to travel in lines they may also damage the structure of your premises.
Thus, it is necessary to find an ant pest control shop that can control ants for you. Infinity Services is a very well-experienced pest control company and it can help you get an ant-free environment without any problem.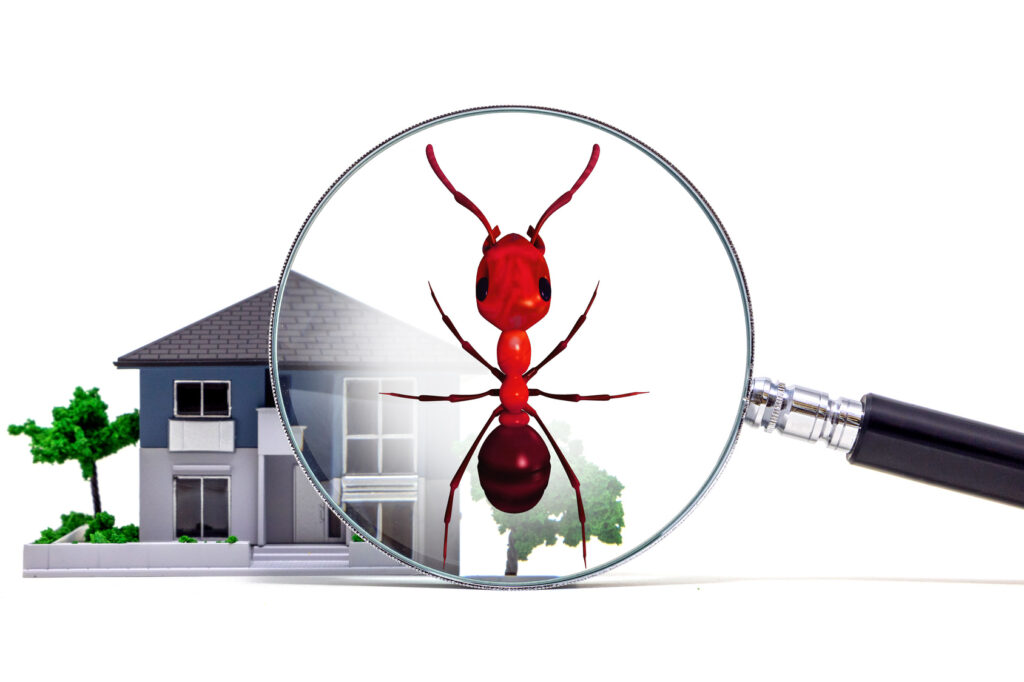 Why Do You Need Ants Pest Control?
There are many reasons that show why you need to get ant pest control services if you have ants and other insects moving around in your premises. Ants contaminate your food once they get free access to it.
They may also prove to be harmful to your skin. This is because they cause irritation and a burning sensation by stinging your skin. Their sting can be as harmful as that of a bee's sting. They also cause property damage because they make pathways in your walls, floors, and wiring areas to travel. This is why controlling ants with pest control services is very important.
Types Of Ants In Dubai
Three types of ants are commonly found in Dubai. They are Sugar ants, Carpenter ants, and Fire ants. Sugar ants are black or brown in color and they like to feed on sweet foods. They are mostly found in kitchens, washrooms, and bedrooms.
Carpenter ants live in outer areas of your property like in wooden logs and hollow trees. They are the most common type in UAE. Fire ants live in very large colonies. They like to feed on meat and sweet foods. Fire ants are the type of ants that sting. Their sting can cause blisters, swelling, and irritation.
Our Service Of Insects, Ant and Pest Control
We provide ant pest control in such a way that it not only eliminates the current inhabiting ants but also prevents future intruding ants on your property. We eliminate ants temporarily as well as permanently as per your immediate needs. Then, we prevent their future entrance by blocking the pathways they have made around your premises.
2 Methods Of Controlling Ants
The two methods of controlling ants that we use in our ant pest control service are as follows:
1: Baiting
In this method, we attract the worker ants with baits that contain insecticides. Then, they carry it to their colony. The insecticide is then transferred to the whole colony. In this way, slow-acting baits eliminate the entire colony effectively. This method offers a permanent solution. Baits are more effective and safer than sprays if used properly.
2: Spraying
In this method, a perimeter treatment of residual sprays is applied around your property. This kills the foraging ants only and not the whole colony and their queen. Thus, this method offers only a temporary solution.
Book Our Ant Control Service Now!
You can easily book our ant pest control service now through our flawless online booking system that only requires 60 seconds of your time. Or you can give us a ring at our designated emergency phone number which is available 24/7.
Quality Assurance
We ensure quality through customer satisfaction, trust, and feedback. We also ensure the quality of work which is the reflection of our logo: 'Your happiness, our pride". We also highly consider our customer's feedback and work on improvement and solutions through that.
Professional Excellence
We ensure professional excellence through our experienced workers who are well-trained through in-house training for high proficiency. Our trained personnel are honest and trustworthy, and they always strive to do their best.