Handyman Services in Dubai
The well-equipped handymen at Infinity Services provide quality handyman services Dubai!
If your residential or commercial space is in desperate need of repair and maintenance, fret not because Infinity Services will do the right job for you at the right time. Infinity Services provides the best handyman services in Dubai because their services include all the facilities needed to shape up your residential or commercial space.
Our Dubai Handyman Service Consists Of:
The maintenance of your home and office can be a real struggle. You may be short on time or not have the tools required to do the repair and maintenance tasks around your space.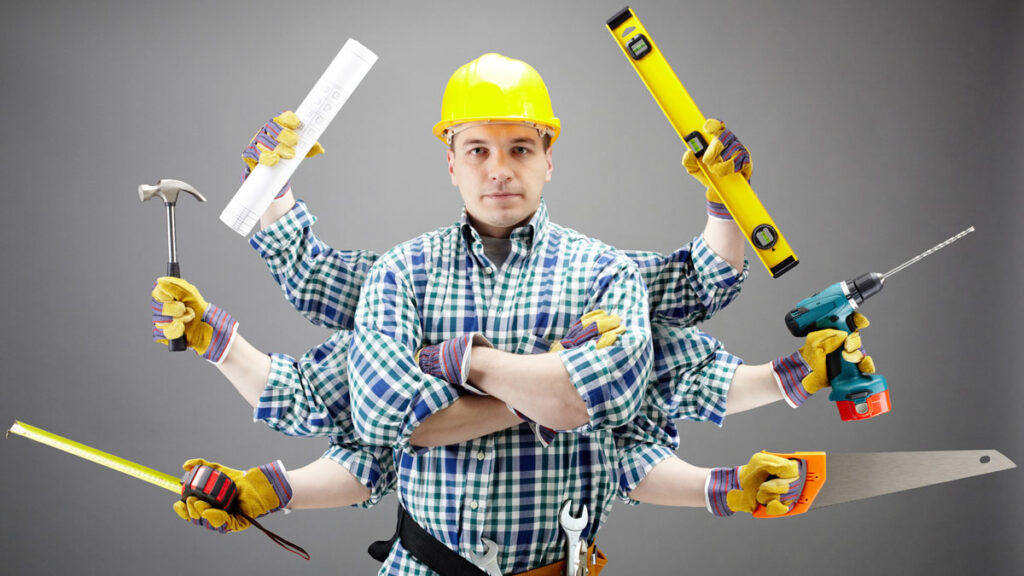 Keeping this in mind, every handyman in Dubai at Infinity Services is trained in-house so that they can provide the best possible service to provide comfort and ease to you.
Each handyman Dubai of Infinity Services is well equipped for a variety of tasks. They include providing electrical solutions, curtain and blinds' washing solutions, plumbing solutions, drilling and hanging solutions, carpentry solutions, furniture assembly, TV bracket installation, and painting solutions.
Looking For Trained Professionals?
Our handyman services in Dubai are a complete package because they cover a vast range of repair and maintenance aspects of your house, building, complex, or office. We focus on the use of proper tools and equipment to ensure no further damage.
We at Infinity Services do not want you to spend your free leisure time fixing doorknobs or wallboard around your home/ office. Due to this particular reason, we take care of such tasks for you through our proper team. The experienced and skilled team of handy man Dubai carries all the essential tools and is capable of performing the required techniques to get the job done efficiently.
Benefits Of Our Handyman Services Abu Dhabi
The main benefit of choosing our handyman services in Abu Dhabi is cost efficiency. We provide our services at very reasonable prices which you can afford while staying within your budget.
We provide all-in-one solutions through our skilled and licensed team of expert handymen. We aim for 100% customer satisfaction through the timely delivery of our services.
Book Our Handyman Services Now!
If you search handyman service near me, Infinity Services will come out on the top because we satisfy our clients with timely and affordable handyman services which range from easy tasks like TV bracket installation to complex tasks like electrical solutions.
You can easily book our handyman service Abu Dhabi through our 60-second online booking process or by calling our 24-hour emergency phone number. So, don't wait, save your energy and time by getting our expert handymen to do the job for you!
Quality Assurance
We ensure quality through customer satisfaction, trust, and feedback. We also ensure the quality of work which is the reflection of our logo: 'Your happiness, our pride". We also highly take into account our customer's feedback and work on improvement and solutions through that.
Professional Excellence
We ensure professional excellence through our experienced workers who are well-trained through in-house training for high proficiency. Our trained personnel are honest and trustworthy, and they always strive to do their best.