Are you cautious of germs and bacteria after covid as well? Do you have the plan to invest in a full-time cleaning process for your home? Did you call out deep cleaning services in Dubai? You name it we hear it! Although your house is your biggest asset. However, a house becomes a home when it gives fresh vibes.
In addition to this, your home is your ultimate paradise to rest and relax. Consequently, you have to keep your living place neat as well as hygienic. A full package of deep cleaning services is what you need at this point.
What Is The Deep Cleaning Agenda?
When you get your area cleaned generally it is only the visible mess that is clean. In contrast to this, the deep cleaning services remove the microscopic bacteria as well. Moreover, the germs which are making you and your family sick frequently cannot go away through general cleaning.
In addition to this when you get your house deep steam cleaned you get all those invisible particles removed as well. Within this process, all the things that have frequent contact with the human body are cleaned. For example, tables, chairs, shelves, floors, and kitchen and bathroom accessories.
Additionally, the less used areas and things are also a part of deep cleaning. However, if you are looking for deep cleaning services in Dubai, you landed on the right page. We are here to solve all your problems right away!
Planning Of Deep Cleaning Services Dubai
Deep cleaning is far more advanced than regular dusting and wiping. What reaction would you give if you got a fully equipped team of deep cleaning services in Dubai at your doorsteps? Moreover trained professionals who will provide you with customized deep cleaning services in Abu Dhabi as well are part of our package.
In addition to this, deep cleaning is A to Z detailed cleaning of floors and surfaces. However, every client has different preferences regarding cleaning. Some clients only want disinfection while others want only chemical cleaning.
Additionally, deep cleaning requires more time as compared to general cleaning. Every corner and curve of your home has to be cleaned in deep cleaning. What if you hear that Infinity services provide customized rates and deep cleaning services for every client?
Our Deep Cleaning Services Dubai Team
We have a team of experienced professionals for your deep home cleaning. However, they ensure you are satisfied with their services when you return home. Our cleaning services team guarantees a sparkling and spotless home. Moreover, the services include special attention to hygiene and sanitization. In short, our services last for a couple of weeks or months. The maintenance of the home is the most essential part to give your asset a longer life.
Expectations From Deep Cleaning Services Sharjah
At infinity services, we provide deep cleaning services for different areas in UAE. For instance, Dubai, Sharjah, and Abu Dhabi. If you are located in these areas you can avail of our best cleaning services. Moreover, in our deep cleaning services, our team works in the following areas:
Bedroom
Our team will start with a dry dusting of all the surfaces including table tops, countertops, and other furniture items. Secondly, the handling of precious decoration pieces is also kept under consideration. Thirdly, Our team has the equipment to reach the narrow and difficult curves of the home.
However, the complete steam vacuum and mopping occur on all the floors. In addition to this, the areas under and behind the furniture are also cleaned. Additionally, we will polish your furniture and grills for a shiny look.
In addition to this, the window frames are also cleaned well. In contrast to this the sofas, curtains, and upholstery cleaning is also included in this package. On top of that new bedsheets and pillowcases are provided. Finally, the trash cans are emptied and new bin liners are put into all the trash cans.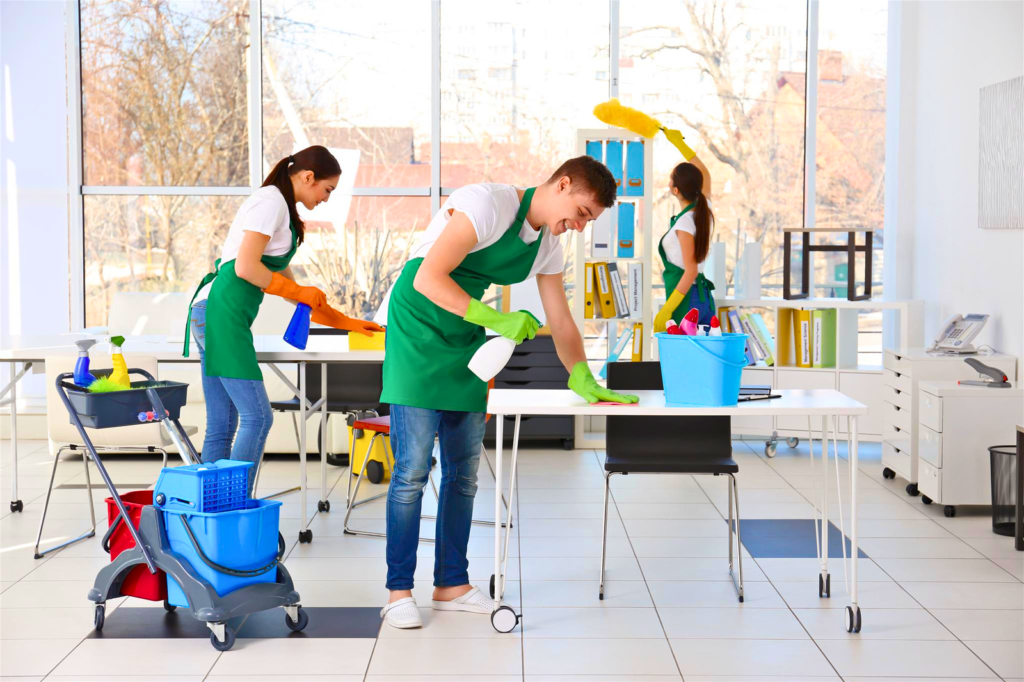 The cleaning of the bathrooms no matter what size is included in the package. The expert team will wipe, clean, and scrub the bathroom accessories. For example:
Shower tray walls or jacuzzi surface
Sanitization of all the floor and wall tiles
Complete stain removal from the corners
New toilet rolls and bin liners
The best service we provide for you in our package is the cleanliness of the kitchen. However, it is the most used area of the house. Similarly, the food we eat needs to be cooked at a hygienic place. Our villa deep cleaning services in Dubai will leave your kitchen spotless and pleasant smell. The expert team cleans the kitchen as follows:
Empty all cabins and clean them
Rearrange all utensils back
Cleaning and scrubbing the grease and oils
Kitchen stove and hob cleaning
Cleaning the drains of the sink
Vacuuming and mopping floors
Wiping the kitchen countertops
Thorough cleaning of windows and exhausts
Removing fridge contaminants
Emptying Trash cans and providing new bin liners
The living is the area where you call up your gatherings. How bad is the impression when your homies see a mess at your place for the party? Infinity services deep cleaning services Dubai provide the following services:
Dry Dusting and wiping off counters and cabins
Rearranging the scattered items
Windows and grill scrubbing
Cleaning of all the reachable and unreachable areas.
Removing dirt and stains from the corners
Balconies And Outdoor Areas
The outdoor area enhances the first look of your house. In addition to all the in-house cleaning services, our expert team provides deep cleaning services for outdoor areas like the patio, balconies, lawns, and gardens.
The services are as follows:
Removing all the stains from the furniture
The dry dusting of all the lawn furniture
The Equipment Of Deep Cleaning Services Dubai
Our team will never reach your doorsteps empty-handed. However, we provide professional services with a fully equipped expert team. The equipment includes:
Liquids and disinfectants
Why Choose Us?
In conclusion, Deep cleaning services are tricky and time-consuming. In this digital rush, it is not possible to do it on your own. However, Infinity services are here to serve you the best. We provide quality services with professional excellence. Moreover, our expert team will never leave you unhappy.
Moreover, our booking process is a 60-second procedure. We provide customized deep cleaning services in Dubai according to the needs of every client. The moment you book our services our customer support team will jot down your requirements. As a result, we build the team and solutions for you accordingly. In short, we are a certified company providing a two-phase deep cleaning service. In addition to this, we provide both cleaning and sanitizing services. After availing of our services, you need not worry about your kids and your family. If you are planning to deep steam clean after some birthday bash, party, or moving in/out, Reach out to us now! Ring the bell for further queries!