Have you mapped out to buy a new house to move to? The excitement of a new home is unmatchable. You plan to refresh your surroundings with a new beginning. However, along with enthusiasm moving in brings a lot of work with it.
In addition to this, you are moving in means loads of cleaning. Contrastively you will never agree to live in a house that is not clean and sanitized. Moreover, you will never risk their lives if you are a family with children. Most people ignore the importance of moving to professional cleaning services in Dubai, although it is essential for maintaining hygiene. Moreover, clean and hygienic surrounding makes a home more inviting and pleasing.
Why Cleaning Is Important Before Moving In – 3 Facts
1-Reduction Of Dirt And Virus
Will you ever risk your family's life to save a few pennies? Although you cannot guarantee 100 % health throughout, you can save yourself by taking some precautions. 
To reduce the risk of diseases and viruses, you can avail the best cleaning services in Dubai to make your environment clean and healthy. In contrast, if you do not clean the living place properly, you will be prone to hundreds of diseases you might not even know about.
Moreover, an unclean and dusty environment causes common colds, asthma, respiratory diseases, and allergies. Without a doubt, you are getting your house cleaned before shifting can minimize the risk of catching these illnesses.
On the other hand, to save yourself from deadly viruses, you must get your home disinfected before moving in. Undoubtedly the coronavirus pandemic must have given you several lessons. Moreover, cleaning removes the visible dirt from the surfaces, whereas disinfection uses chemicals to kill hidden germs.
In short, you should be cautious about minimizing the contamination in your house before moving in. Moreover, the best time to move in is when your new home is glass clean internally and externally. However, you surely do not want illness around as soon as you settle in your new home!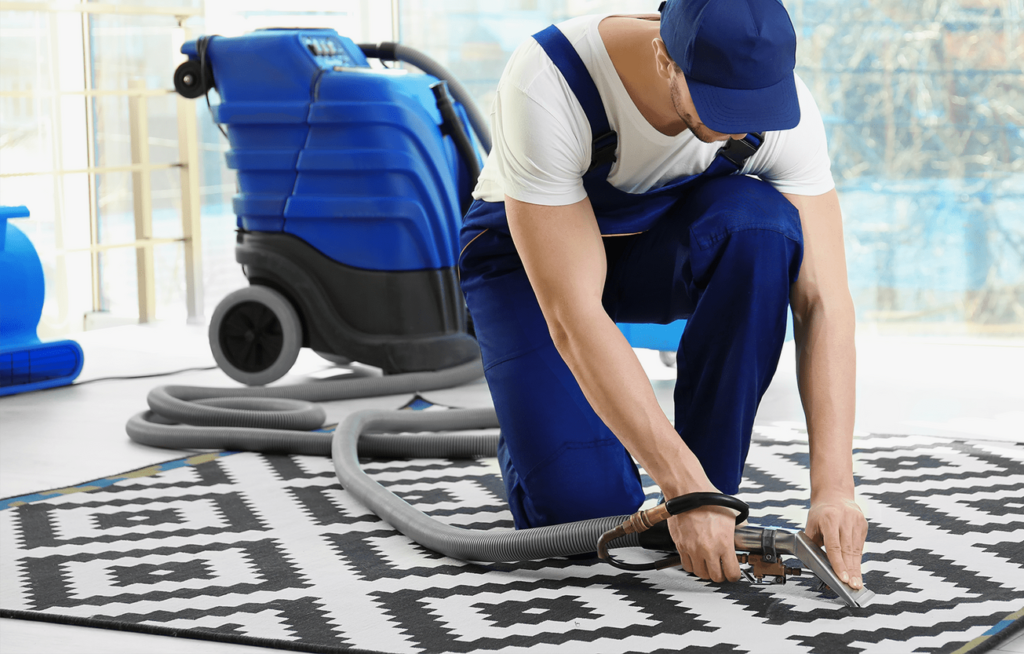 2-Say No To Stress
The fascination to move into a new house instantly vanishes when you see the mess that the former people left. In addition to this, the sense of disappointment leads to stress and depression. The reason behind this is the investment of your money in buying or renting a new home.
Moreover, you need more energy and time to save cleaning the entire place. The best solution to this problem is hiring cheap cleaning services in Dubai, which will ease your cleaning burden. Also, you shall avoid regretting later because it is impossible to shift your entire house into a dirty place.
In contrast, you decide to move into a new house to refresh and relax. Your mind can never be at peace when you have the headache of getting your home. According to psychologists, a dirty and messy environment reduces your productivity. An untidy surrounding causes stress. To mitigate this stress, you should opt for hourly cleaning services before you move in. 
To summarize, You need to clean your home before moving in to experience a sense of calmness right away!
3-Organization Saves Time
You might be a busy worker and might need more time to spend on cleaning. The disorganization of a messy house will take hours of your day. However, it is the worst idea if you plan to clean your home after moving in! 
Consequently, it is much harder to move things and clean the surfaces. However, it is much easier to clean empty spaces. Many villa deep cleaning services in Dubai claim to clean your home in a few hours according to your requirements. They save you time and money by deep cleaning every room. The cleaning involves dusting and steam cleaning. 
Moreover, cleaning your furniture, windows, and corners of the house before placing things comes under the organization's umbrella.
In addition, move-in services widen your storage space for the future. Moreover, it would help if you cleaned all your house areas to live happily and peacefully in your new home. Additionally, professional cleaners should be your ultimate choice to get your house cleaned.
To summarize, your main objective shall be to secure your future time and money side by side. Moreover, cleaning is the most important thing to add to your checklist when you buy a new house.
Conclusion
In conclusion, a new house resembles a bare canvas onto which you paint and make the house of your choice. Although this seems very exciting and fun, it is challenging. In contrast, the essential cautions are the most important before moving into a new place. Although new homes seem like nothing can go wrong, cleaning before moving in is the most important.
In addition to this, pre-move-in cleaning is a necessity now. It would help if you wiped away the germs, dust, dirt, and all the untidy stuff before you design the home of your dreams. For this reason, undoubtedly, Infinity services are the best cleaning services company in Dubai. We ensure the ideal solutions to your move-in cleaning problems. You shall always think of doing the cleaning part. 
Moreover, you do not need to worry about the time required to clean a house, and our team is all set to work for you 24/7. Infinity services have been serving clients for a long time. Additionally, We will provide customized quality services for move-in cleaning to help you relax and spend time with your family. 
Moreover, your new home will only age if you return to us for back-to-back cleaning services. Remember! If you keep your surroundings clean, positivity will always be around you!
In short, your new home fascination will never disillusion when infinity services are here to take all the cleaning burden on its shoulders!