Are you sneezing in your home for no reason? Are you unable to enjoy the comfort of your home? Do you know your sofa, couch, and other furniture items are the filthiest places in your home? Do you even remember when you last got your upholstery cleaned?
Why Upholstery Cleaning Is Important?
To begin with, your furniture is the most used area of the house. Moreover, you spend more than half of your day there. You read, nap, and even eat on your favorite sofas and chairs. However regular upholstery cleaning is as important for your health as house cleaning is. Keep this as your priority!
What Is Upholstery?
In addition to this, the question is what comes under upholstery? Initially, everything that has a padded soft fabric including chairs, couches, car seats, and other furniture items comes under the upholstery. Moreover, all the upholstered furniture easily grasps bacteria and germs because of its usage daily.
So if you forgot when was the last time you got it cleaned, you need to take this under consideration instantly. Also, it is your responsibility to save yourself and your loved ones from getting sick. In addition to this, capture the roots of bacteria by cleaning your upholstery at regular intervals.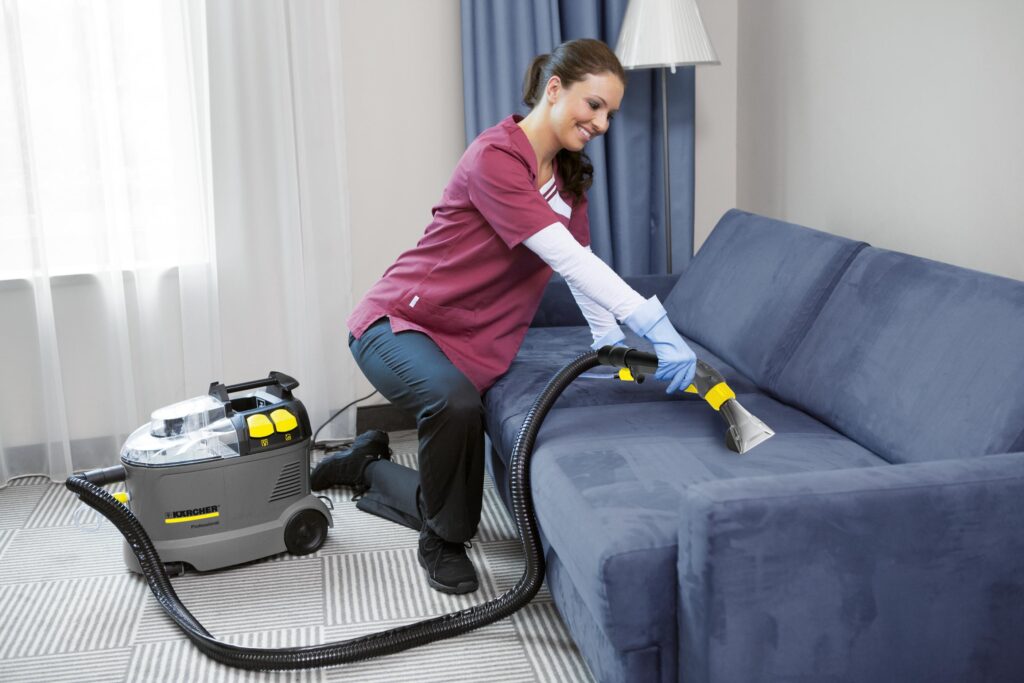 4 Reasons Why Upholstery Cleaning Is Important
1-Reduction Of Health Problems
The presence of germs and bacteria all around you makes you sick. Moreover, people who are allergic are unable to find out what caused the allergy. You should know about upholstery cleaning.
In addition to these allergies, respiratory and breathing problems occur when harmful bacteria start developing in unidentifiable areas. However, apartments have less ventilation, and AC is used throughout the year. Moreover, The things that trigger asthma are the dust particles that stick to the uncleaned upholstery.
Second of all after the covid pandemic, every human has become very conscious regarding cleaning and sanitization. So you must hire sofa cleaning services in Dubai toto clean and disinfect your sofa surfaces. Remember it is you who is responsible for your and your family's health!
To sum up, you shall get your upholstery vacuumed and wiped at least after every 6 months to keep it dirt free. Moreover, this will save you from harmful diseases. Moreover, clean fabrics give you inner satisfaction and a long healthy life too!
2-Durability And Lifespan Of The Furniture
Furniture is a huge investment. You cannot afford to change your upholstery regularly. Rather what you can do is take care of your upholstery. However, if you want to save money and use DIYs to clean your furniture you will ruin it. Moreover, you can hire furniture cleaning services in Dubai at affordable rates to get your upholstery cleaned.
In addition to this, no matter if there is grease, stains, dirt, spilled liquids, or any other wear and tear, it is mandatory to get your furniture cleaned regularly. However, if you wonder what benefits you receive? It extends the lifespan of your furniture as well as increases fabric durability.
Last but not the least, as you have invested a huge amount of money in your upholstery you want to increase its durability. However, cleaning your upholstery regularly will save you money in the long run. This will not only remove dirt but will refresh your furniture color and will brighten up your home. Do you want your old home to look new again?
3-Avoids Bad Odours
The furniture of the house, especially the drawing room couch is where most of your life with family happens. However, when things are regularly used they are most likely to absorb oils, dirt, germs, and bacteria. Even if it is not the other oil, your body oils are absorbed by the fabric.
In addition to this, gradually the dirt and oil start forming layers of fluid which give a bad odor to the whole house. Although you can use fresheners and scents they would never last longer than a day or two. No matter what, the bad sales will surely return. So what is the solution to this? Getting your upholstery cleaned by professional companies for upholstery cleaning Dubai. Moreover, if you get your couches and other furniture items cleaned regularly you will see a huge difference in the odor of the rooms.
In a nutshell, if you have babies most of the eating and changing happens on the couches. Will you leave your baby to get sick because of your irresponsibility? Moreover, if there are pets at your place they will run over the same furniture items. With so many things happening it is obvious that bad odor will grab your house surroundings. To remove all the bad odors you shall regularly clean the upholstery.
4-Improvement In Air Quality
The upholstered furniture holds a lot of dust, dead skin, oils, and dirt. However, when you breathe in a low ventilation area you will take in these particles inside as well. Consequently, the air quality drops in this kind of environment. These cause allergies and respiratory problems later on.
Although you might be cleaning your entire house regularly some germs stick to the fabrics. These do not leave until you get them deep steam cleaned by professionals. The upholstery cleaning services in Dubai ensure complete disinfection, sanitization, and cleaning of allergens and dust from the upholstery.
To sum up, your home is where you breathe in peace. As a result, the air quality of your house shall be the best as compared to others. The air quality can be balanced using humidifiers. However, if your surroundings are unclean the humidifiers will do no wonders for you. So if you want to avoid unclean air you shall remove all the impurities from your house including the unidentifiable ones.
Final Remarks
To sum up, professional deep cleaning of the house shall be done every 6 months. similarly deep steam upholstery cleaning shall be done once or twice a year.
Moreover, you can get proper plans from professional cleaners. If your furniture is more frequently used you need frequent cleanings.
In addition to this, professional cleaners have the proper equipment and chemicals for every kind of fabric which saves your furniture from any further damage. Moreover, when you know your home environment is clean and hygienic you automatically feel relaxed and comfortable.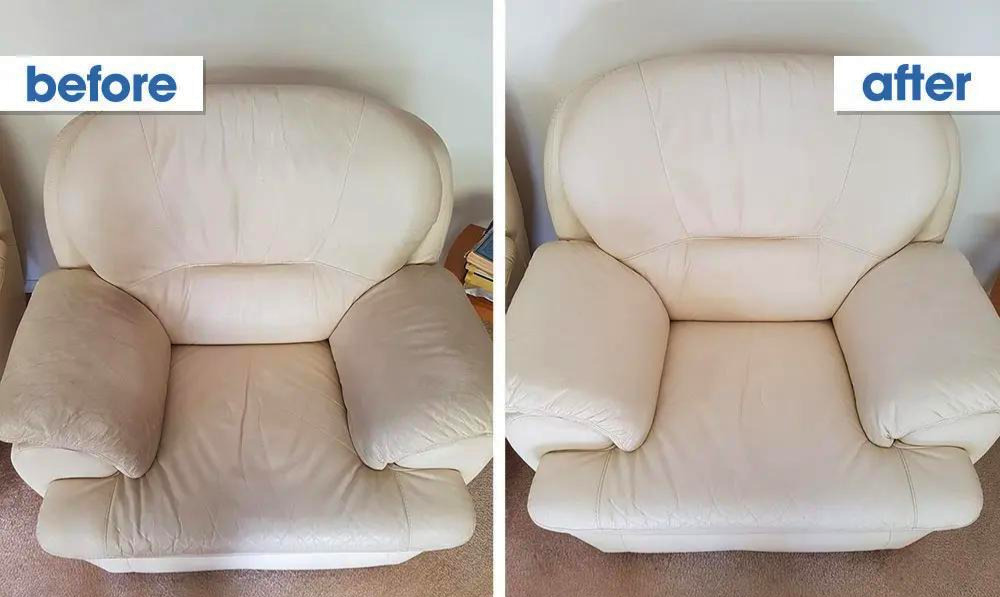 Are you planning to get your upholstered furniture cleaned after reading this article? Are you worried about costs and furniture life? No need to worry when Infinity services are at your service 24/7.
We ensure you quality upholstery cleaning services in Dubai making your environment comfortable. Infinity services will revive your furniture and brighten up your home like new.
In addition to this, our professional team provides customized and affordable plans for each cleaning session!
Hurry and book your slots now!